Founder of True Advising Group, and Head Player Advisor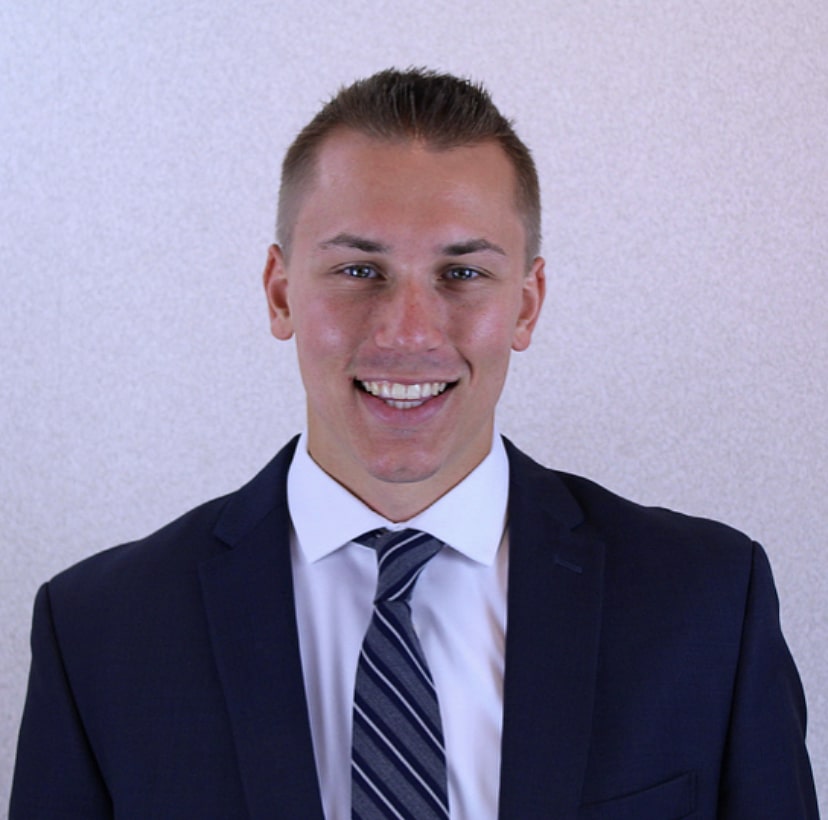 Chad created the True Advising Group in 2018.
Chad played for the Kalamazoo Wings of the East Coast Hockey League (ECHL) in 2018-2019 and spent the 2017-2018 season overseas in France for the Gap Rapaces where he competed in both the Ligue Magnus and Champions Hockey League. Prior to his professional career, Chad played Division I college hockey at Ferris State University where he was a part of two NCAA Elite Eight teams, a First Team Senior CLASS Award All-American and named the WCHA Outstanding Student-Athlete of the Year in 2016-2017. A Summa Cum Ladue Graduate, Chad graduated from Ferris State with a Bachelor of Science degree in Business Administration with Legal Studies along with a Certificate in Data Mining. Before Playing at Ferris, Chad made stops in Kalamazoo (NAHL), Des Moines (USHL) and Muskegon (USHL).
As a former professional player, Chad knows firsthand the expectations all players have for their advisors/agents. Chad's unique experience, work ethic, leadership, communication, and teamwork skills allow him to
provide the best service possible to all players looking to make it to the highest level. Chad resides in Michigan where he is currently pursuing his J.D. at Michigan State University College of Law.
Director of Player Development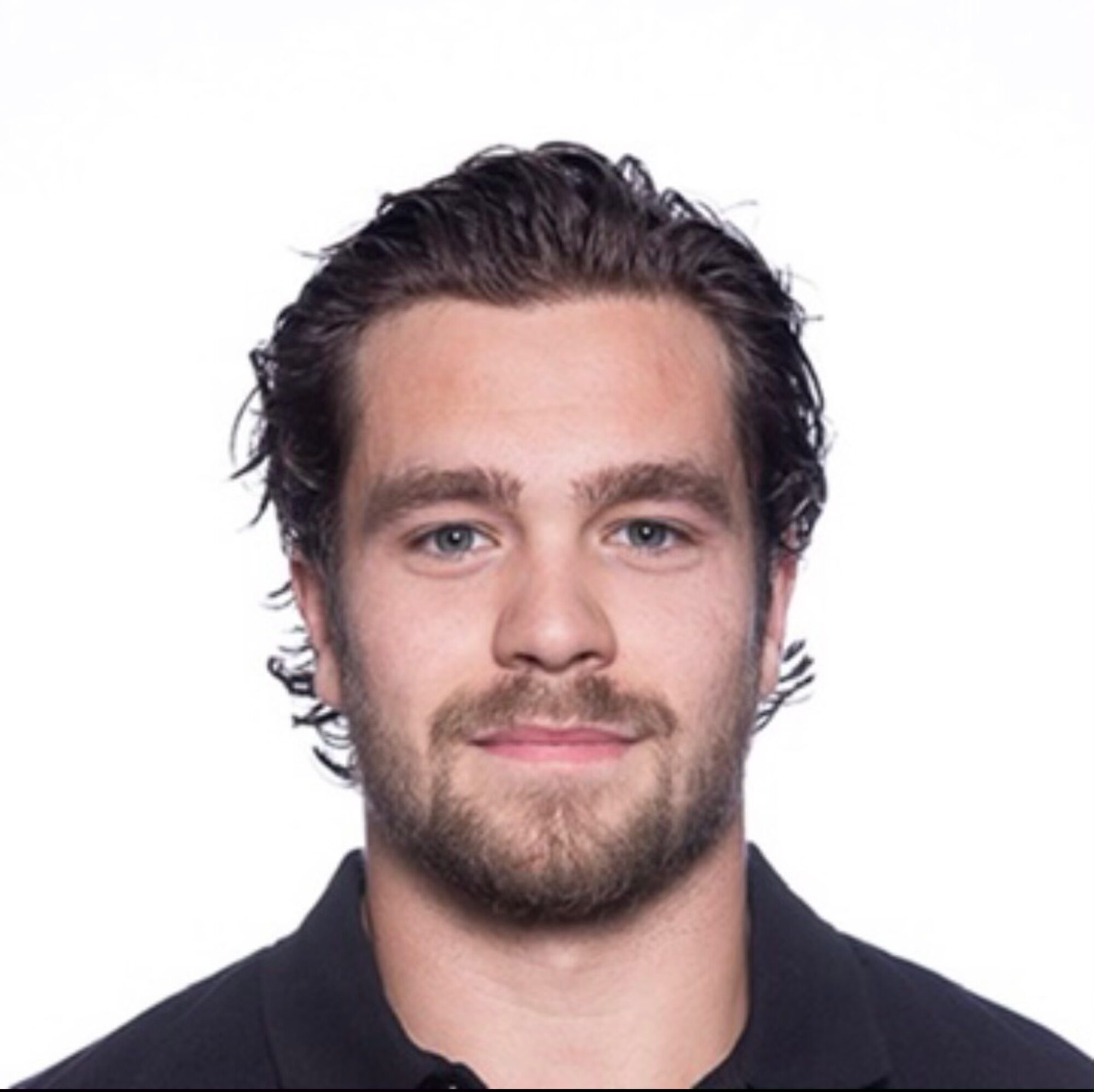 Brett joined the True Advising Group in 2020
Brett is a 3-year professional hockey player currently playing overseas. From 2011-2015, Brett played for his hometown team, the London Knights in the Ontario Hockey League (OHL), where he won 2 OHL championships and played in 3 Memorial Cups. A Scholastic Player Of The Year and two-time Hardest Working Player award winner, Brett finished his junior career as the captain of the Belleville Bulls (OHL) in 2015. Brett then attended Carleton University (USPORTS) as a student-athlete from 2015-2018 where he achieved a Bachelor of Arts degree in Psychology and also won the USPORTS Rookie of the Year award. In 2018, Brett signed an ATO with the Manitoba Moose in the American Hockey League (AHL), and later inked a contract with the Rockford Icehogs (AHL) for the 2018-2019 season. In 2019-2020, Brett played for the Esjberg Energy in the Metal Ligaen (Denmark). 
Brett is excited about the opportunity to use his experience to help young hockey players maximize their potential. Brett aspires to help players get to the highest levels of hockey and is a great addition to our TAG team. 
Director of Player Development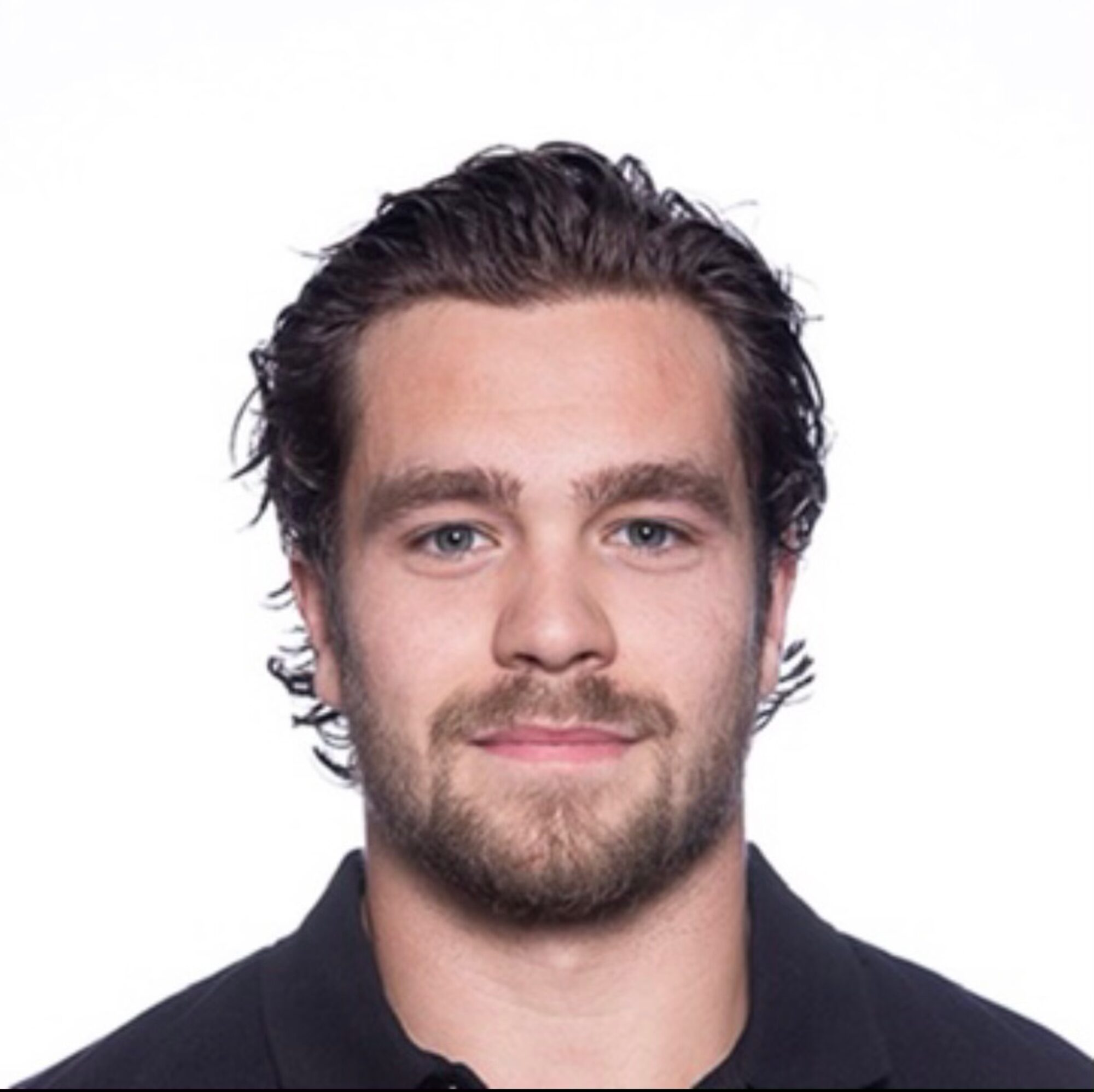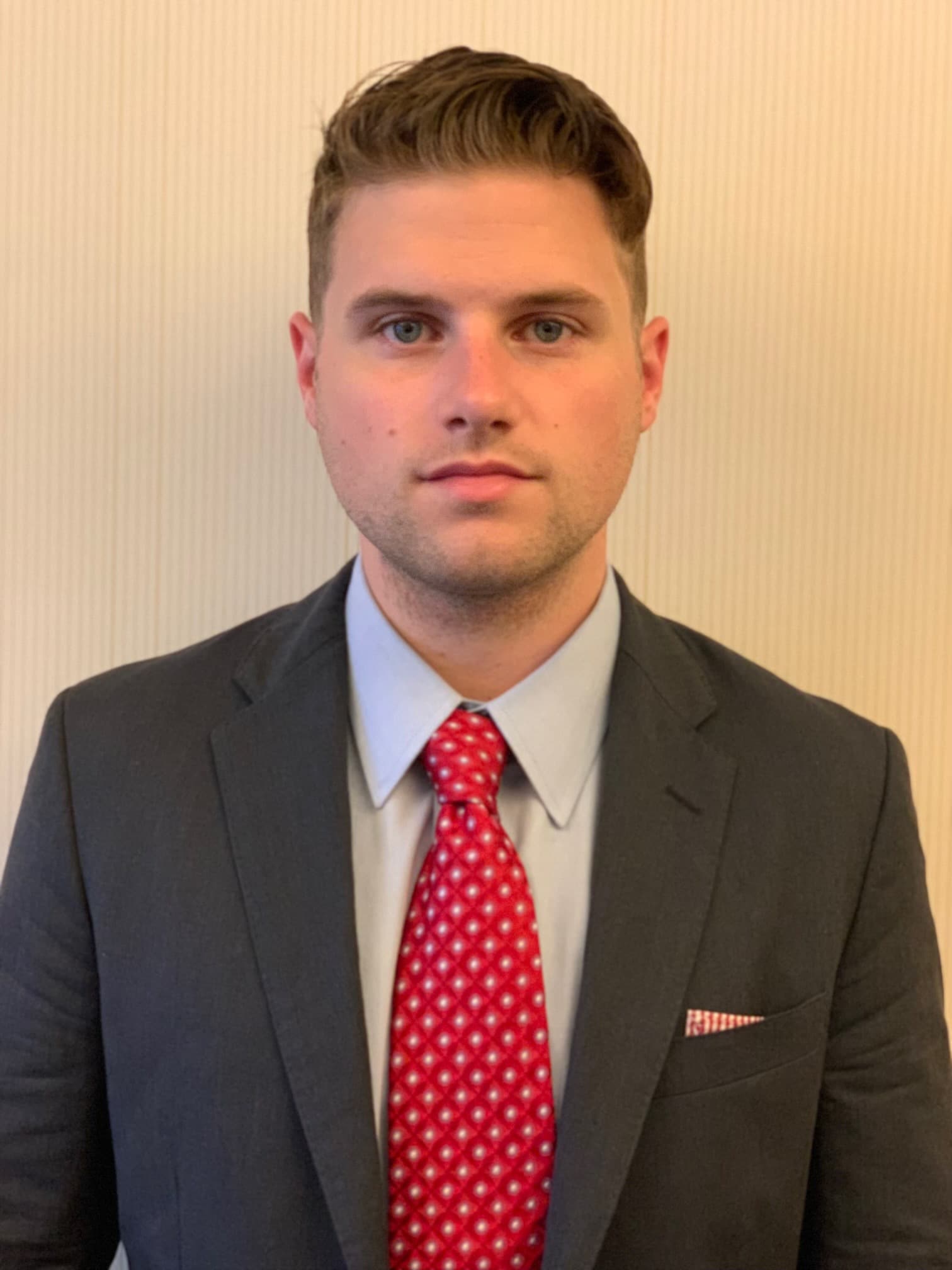 Tom joined the True Advising Group in 2021
A native of South Burlington, VT., Tom played four years at the University of Vermont from 2013-2017. While at Vermont, Tom was a part of three 20-win seasons and helped the Catamounts reach the NCAA tournament in 2014. A four-time member of the Hockey East All-Academic team, and a recipient of the Hockey East distinguished scholar award in 2017, Tom majored in history with a minor in political science.
Prior to attending the University of Vermont, Tom moved away from home to play AAA hockey in New York. Afterwards, Tom started his junior career in the Empire Junior Hockey League and Eastern Junior Hockey League for the Green Mountain Glades. He then went on to play two seasons in the United States Hockey League (USHL) for the Cedar Rapids RoughRiders (2011-2012) and the Sioux Falls Stampede (2012-2013).
Tom began coaching youth hockey while still playing collegiately. Starting in 2014, he coached various spring AAA programs with the 2004 and 2003 age groups. After his college career ended due to injury, Tom transferred into coaching full time in Vermont until he moved to Michigan where he spent two years with the Oakland Jr. Grizzlies 2006 team. Tom presently works in the Metro Detroit area as an on-ice skills instructor, with a focus on forward development. Tom's experience throughout junior and college hockey has helped him understand the ups and downs of the sport, and its this experience that makes him a valuable addition to our TAG team. 
Tom currently resides in Northville, Michigan with his fiancé Jordan, a former Division I hockey player at Northeastern and North Dakota. Tom is also pursuing his J.D. at Michigan State University College of Law, where he will graduate in 2023.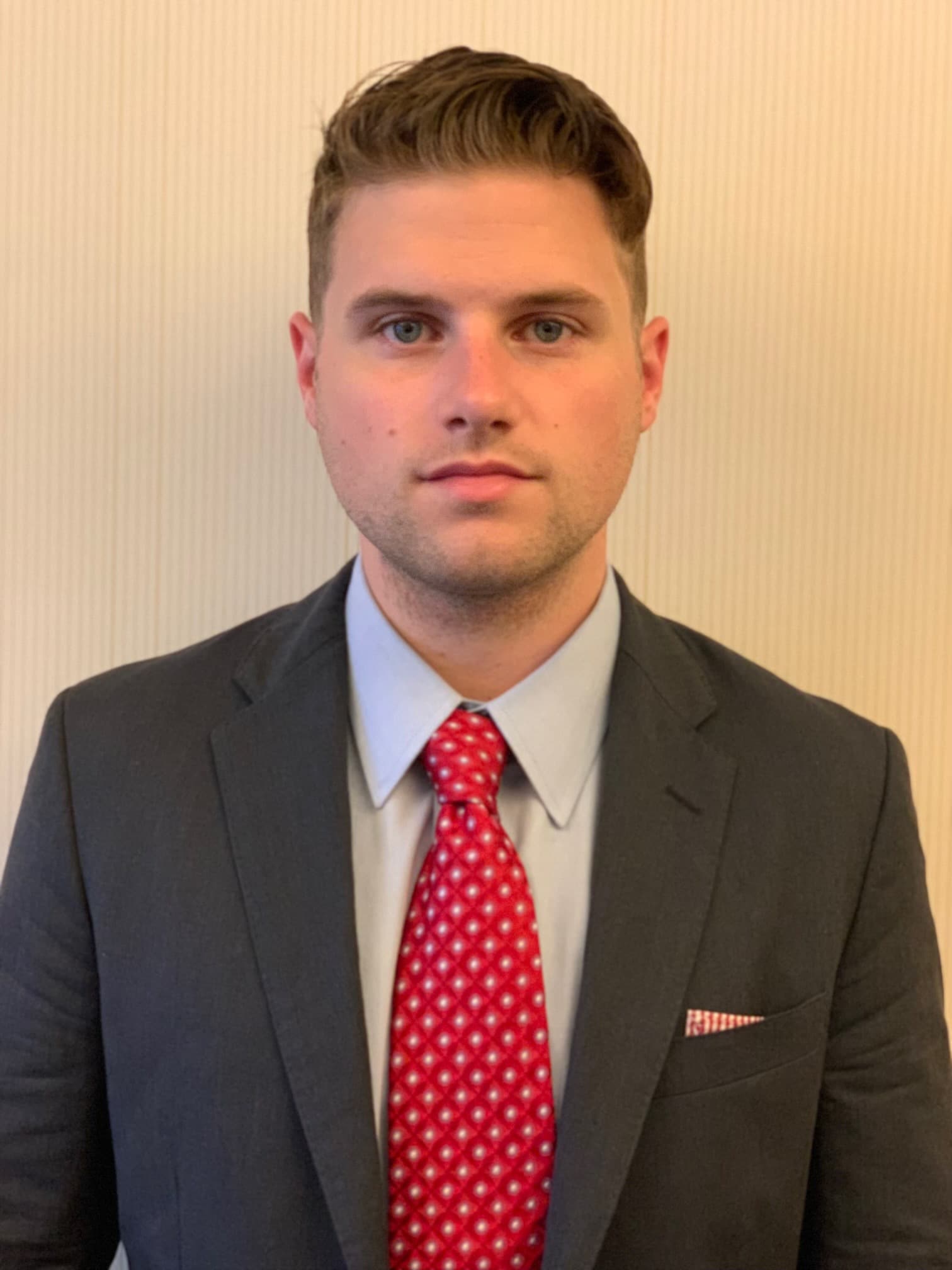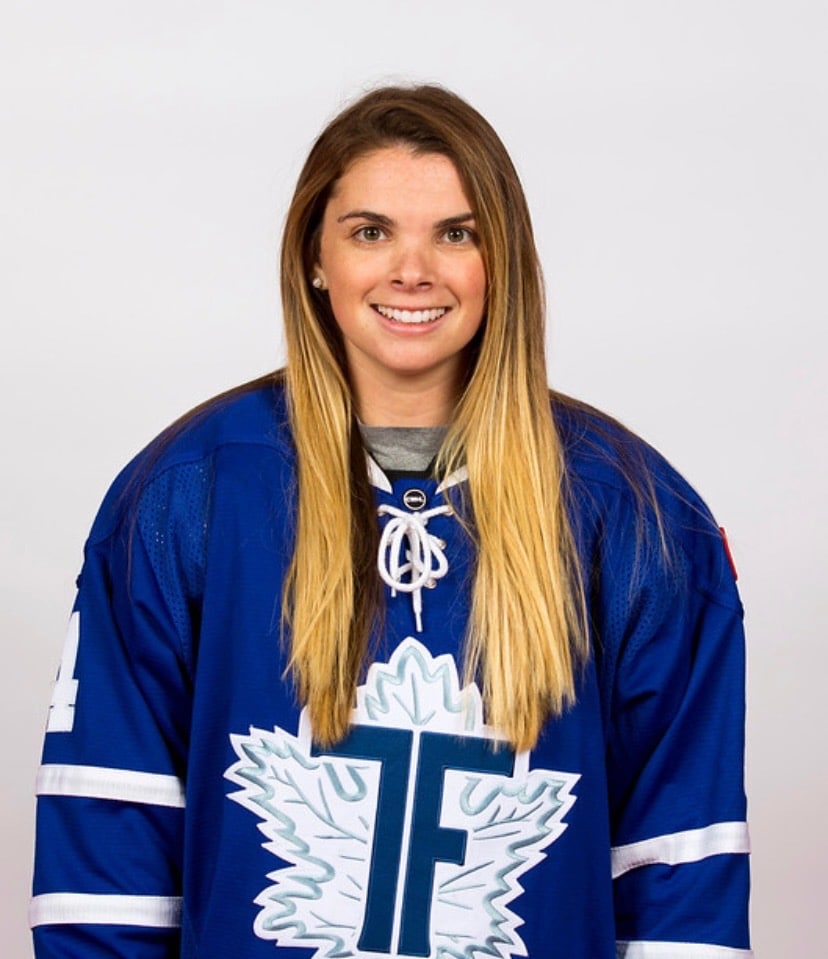 Mellissa joined the True Advising Group in 2022
Mellissa currently plays in the Professional Women's Hockey Players Association (PWHPA) on Team Adidas in the Minnesota region. Prior to the PWHPA she played in the Canadian Women's Hockey League (CWHL) on the Toronto Furies in 2018-2019, where she was selected to the CWHL All-Star team. Before she started her professional career, Mellissa attended the University of Wisconsin where she played all four years for 1980 Miracle On Ice standout, Mark Johnson (2013-2017). During her time with Wisconsin, her team won 3 WCHA tournament titles, 2 regular season titles, and went to 4 Frozen Fours. Mellissa was also apart of Team Canada National program from 2010-2015, where she represented Canada in multiple events world wide. 
While playing, Mellissa started coaching at Little Caesars girls, where she coached the 16u girls team to a National Championship title in 2021.
Being a professional hockey player, playing at a collegiate level, and moving away from home at a young age to pursue her dreams, Mellissa is very knowledgeable about all aspects in Women's hockey. She is very excited to be apart of the TAG team and help girls pursue their dreams and development on and off ice skills."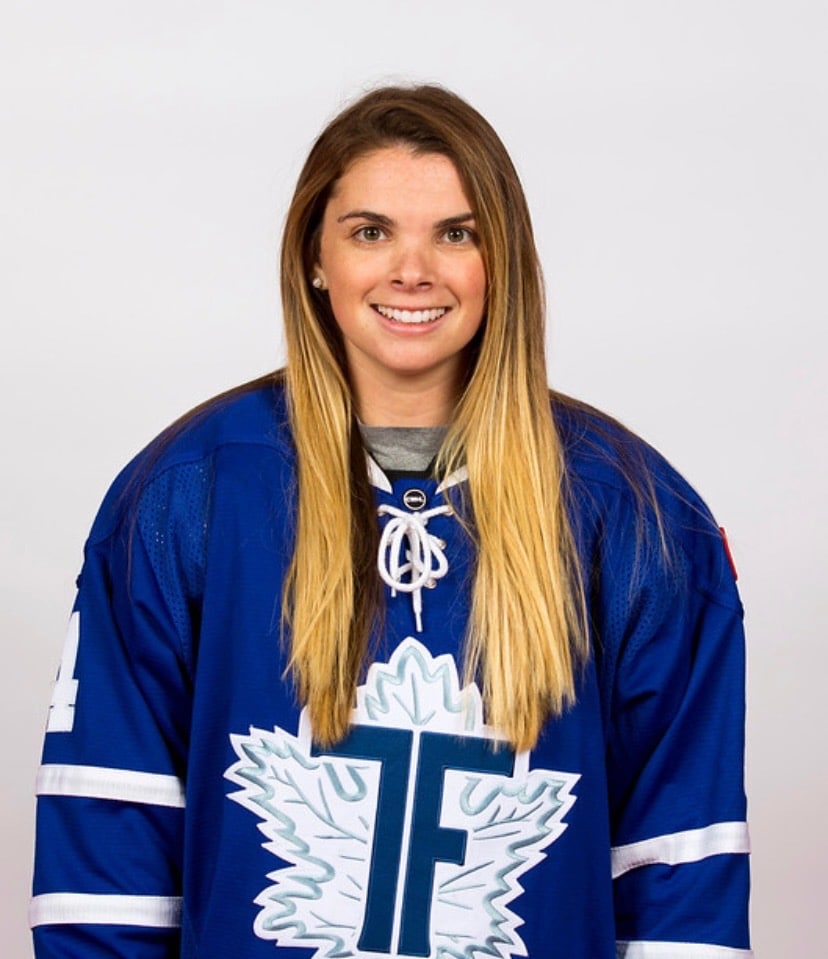 Hockey Mentor and Performance Coach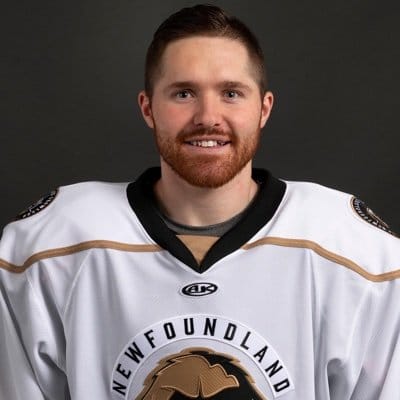 Todd joined the True Advising Group in 2021
Todd Skirving, a Kelly Cup Champion and two-time Community Player of the Year award winner, is a current player for the Newfoundland Growlers of the East Coast Hockey League (ECHL). Prior to his professional career, Todd played Division I college hockey at Rochester Institute of Technology (RIT), where he was part of an NCAA Elite 8 team, an NCAA Sweet 16 team, two Conference Championships and the recipient of the RIT Men's Hockey Green B. Williams Academic Excellence Award and nominee for the Hockey Humanitarian Award. A Cum Laude Graduate, with multiple Dean's List accolades, Todd graduated with a Bachelor of Science degree in New Media Marketing and a minor in Public Relations and Advertising. Before playing at the Rochester Institute of Technology (RIT), Todd made stops in Sioux Falls (USHL) for two seasons and in Vernon/Prince George (BCHL) for one season. As a current professional athlete, Todd is always looking and willing to help. He takes great pride in giving back to not just his teammates, but upcoming athletes and those in the community. Todd is looking forward to working with Chad and his team as another resource the athletes can utilize. With his experiences through hockey, Todd wants to mentor players so that they can be both the best possible athlete, and exceptional human beings as well.
Hockey Mentor and Performance Coach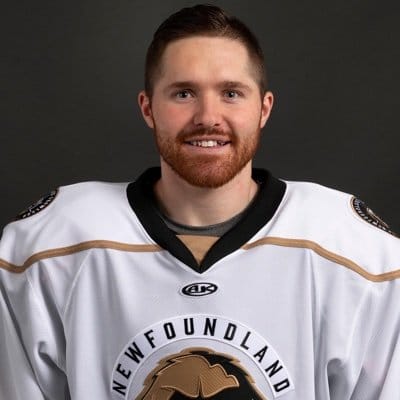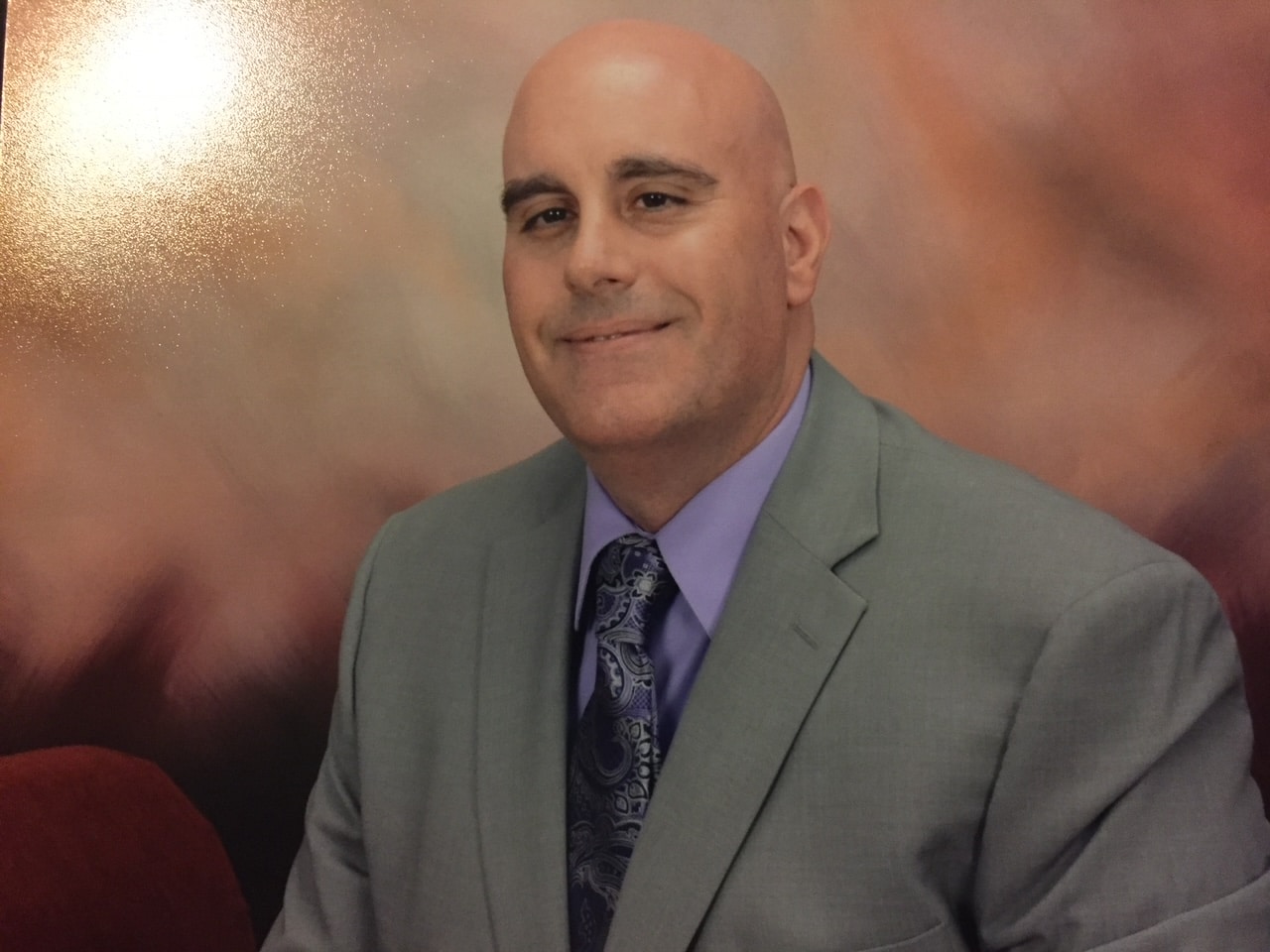 Kirk joined the True Advising Group in 2021
Kirk Luedeke Bio (LOO-duh-kee) 
is a native of Hudson, N.H., and has been involved with professional and minor hockey for more than 40 years as a player, scout, analyst, manager, editor and reporter. He is currently the managing editor of both the New England and New York Hockey Journals, in charge of the digital and print content for both premium hockey brands published by Seamans Media out of Milton, Massachusetts.
 Most recently, Kirk was Assistant General Manager/Director of Hockey Operations/Director of Player Personnel for the USHL's Omaha Lancers from 2017-21. During his time with the Tier 1 junior hockey club, he handled a variety of roles and responsibilities to include scouting director from 2017-20, handling logistics, international transfers and administrative requirements, team academic advisor and housing coordinator. He also served as the organization's senior advisor to Head Coach and General Manager David Wilkie.
Prior to Omaha, Kirk was the Northeast/Mid-Atlantic area scout for the USHL's Chicago Steel from 2010-12, and was also with the Moncton Wildcats of the QMJHL as a special assignments and Midwest area scout from 2016-17 before taking his former position with the Omaha Lancers.
Kirk was a member of the Red Line Report staff as a contributing editor and later area scout from 2005-18. Considered the preeminent independent hockey scouting service, the majority of NHL clubs, along with NCAA and junior teams in North America and Europe subscribe to the Lake Placid, N.Y.-based enterprise.
He was a contributor to the original Hockey's Future website before beginning a career in the media with Seamans Media, publisher of the New England Hockey Journal as a Boston Bruins correspondent and NHL Draft prospects and feature writer. Kirk was with the New England and later New York Hockey Journals covering the sport in a freelance capacity from 2000-17.
A veteran of the U.S. Army with more than 24 years on active duty assignments with the cavalry and armored force, Kirk also served in the public affairs career field, where he was a spokesman at the brigade, division and corps levels before retiring from the military in 2018. He was deployed overseas in support of Operations Joint Endeavor, Iraqi Freedom and Enduring Freedom in Afghanistan with the 1st and 3rd Infantry Divisions and 1st Armored and Cavalry Divisions.
He is a graduate of The Citadel in Charleston, S.C.; Georgetown University in Washington, D.C., and the U.S. Army Command and General Staff College, Fort Leavenworth, Kans. 
He has two daughters and currently resides in Nashua, N.H.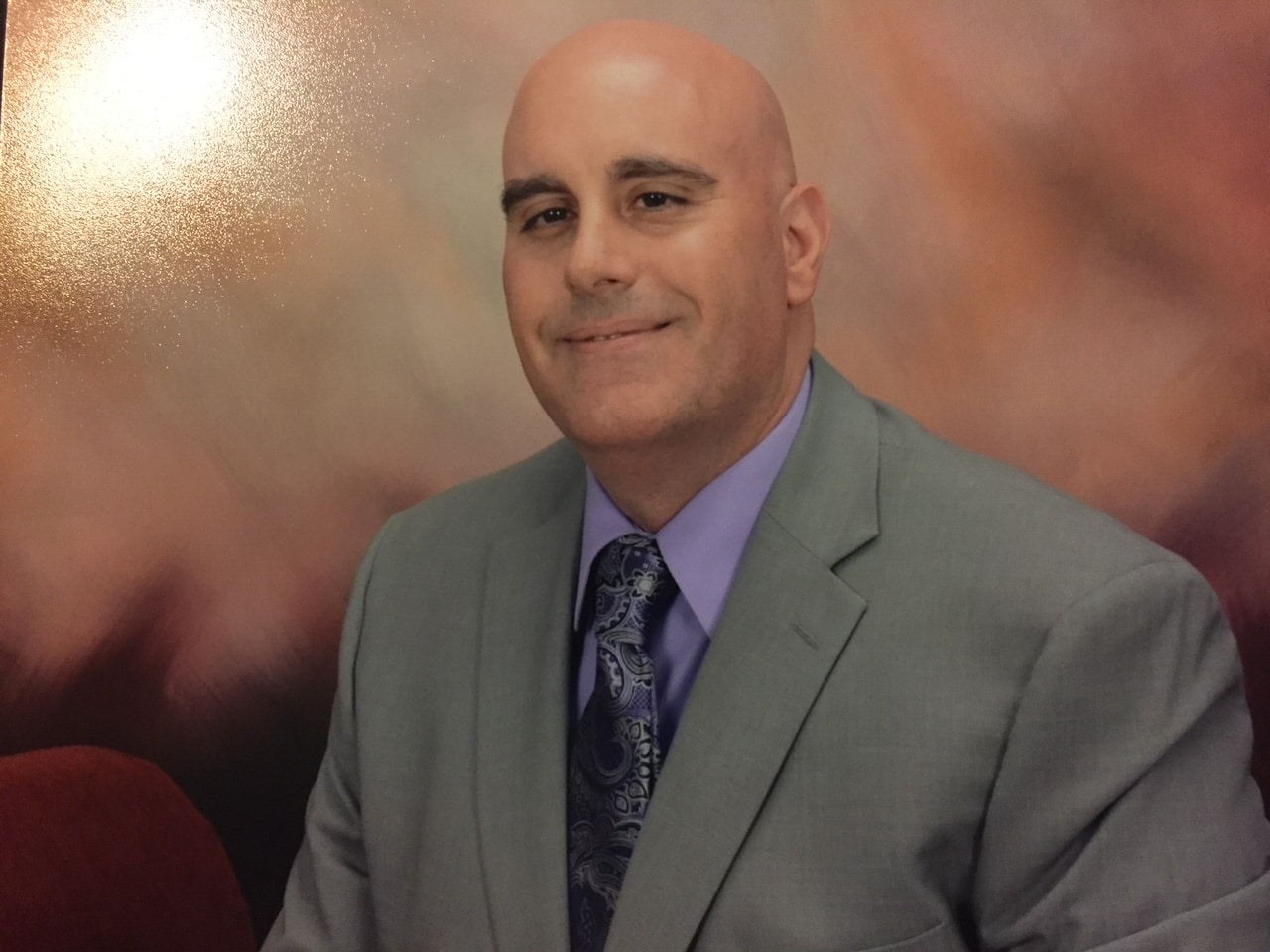 Sport Psychology Consultant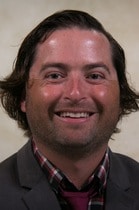 Michael joined the True Advising Group in 2021
Michael is a doctoral candidate in Sport Psychology within the Department of Kinesiology at Michigan State University. He also has a master's degree in Sport Psychology and has consulted with many youth, high school, and collegiate athletes from a variety of sports in performance enhancement. Michael coached collegiate golf for 10 years, leading student-athletes to six DII National Championship appearances. He is a member of the PGA of America and certified in Teaching and Coaching. Additionally, Michael is a certified coach with the Road Runners Club of America and Special Olympics. His research areas include coaching effectiveness, positive youth development through sport, swift trust in sport, and sociocultural issues in sport.
Sport Psychology Consultant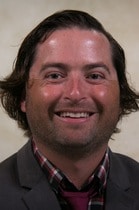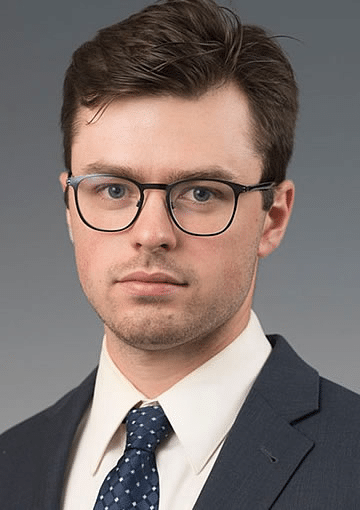 Cam joined the True Advising Group in 2020
Cam a Tecumseh, Michigan native spent the last four seasons (2016-2020) at NCAA Division I Ferris State University where he graduated in 2020 with a Bachelor of Science degree in Finance. Cam was a three-time WCHA Scholar Athlete Winner during his time as a Bulldog and prior to playing at Ferris, he played for the Lone Star Brahmas (NAHL) where he was named Defenseman of the Year for the 2015-2016 campaign. Cam was drafted in the 5 th Round of the 2016 NHL Entry Draft (135th Overall) by the Boston Bruins.

Cam is looking forward to both starting his pro career and to help the youth players in the game. Cam knows the hockey journey is a difficult one, and he is looking forward to providing players and families with the tools to help players get better, and to help families better navigate the complicated journey ahead.